Mountain Summit I Speakers
25TH - 27TH APRIL 2022 in a five star hostel with AWARD-WINNING food
Business and life lessons from keynote speakers who have been there, done that and got the t-shirt. And there are more speakers being secured right now!
Our Mountain Summit I speakers
We've gathered top professionals, storytellers and business leaders to share with you their top tips and lessons for success. Take the shortcut and learn from their mistakes, not your own!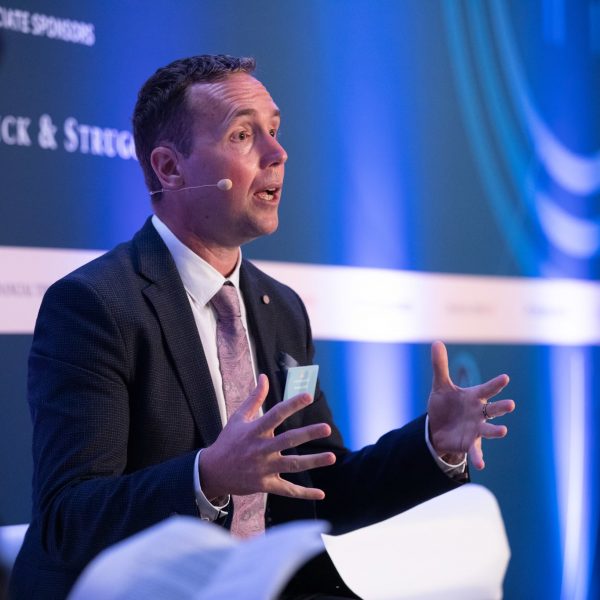 Brendan Hall
Steer YOUR ship through uncertainty and change
In 2009, Brendan skippered a racing yacht in the ultimate long-distance challenge, The Clipper Round the World Yacht race – a 35,000-mile circumnavigation of the globe, contested by amateur crews in identical racing yachts. Although Brendan was the youngest and least experienced skipper in the race, his team won it in convincing fashion. They didn't win because Brendan was the best sailor or strategist, but because he created the most engaged and empowered on-board culture, with a compelling vision, strong values and a continuous-improvement mindset. Brendan is now an international keynote speaker, who shows organisations, from start-ups to Multinationals how to positively develop their own internal culture, in the face of change, disruption and uncertainty.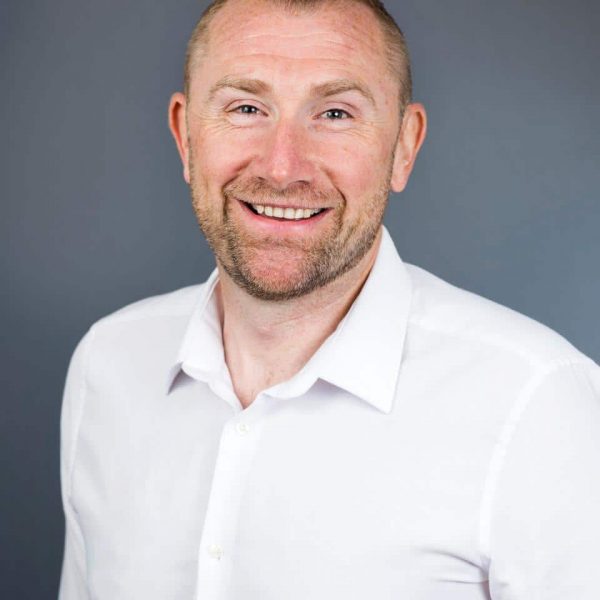 Matt Fowler
Head of Inspiration at Incredible Thinkers, performance coach Matt Fowler will be delivering a series of insightful workshops and seminars, to help you think differently, to unlock your potential and improve performance - your performance, your teams', and your business'.  Matt will help you get closer to being the best that you can be - in work, and at home. You'll leave his sessions feeling energised, inspired, and more deeply committed to your ongoing personal development.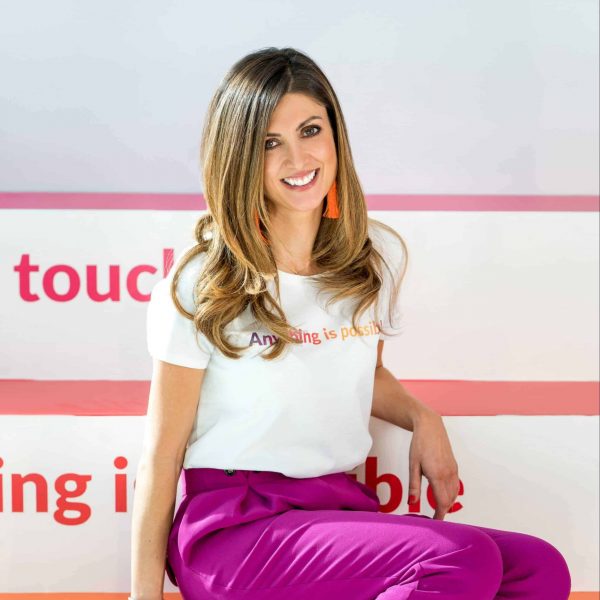 Holly Moore
Holly Moore is the Founder and Managing Director of Make Events, a corporate events agency based in Manchester. Make Events was set up in 2012 to design creative, exciting and unique events for the corporate client. Over the last seven years the business has grown significantly in terms of turnover and staff.

Holly also sits on the board of the Manchester PA Network; Events Director of the Manchester PA Awards; Director of HM Events which services her exclusive personal clients. Holly is developing her own brand 'I am Holly Moore' for coaching, speaking and mentoring.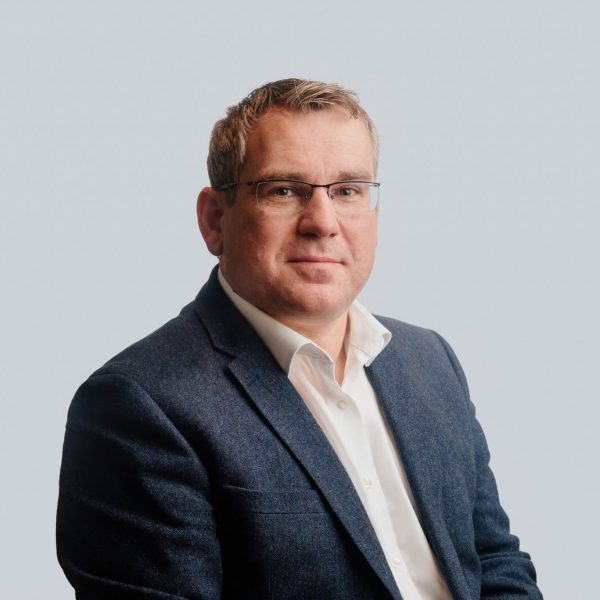 Andrew Stevens
Six Key Components Of Businesses And How You Can Strengthen Them
I focus on helping entrepreneurial CEO's and senior leadership teams with their organisations to propel business growth. I coach and teach the EOS proven process which is used by over 5,000 companies worldwide.
My 20+ years of commercial experience and 9 years of senior leadership, enables me to provide guidance to my clients that is truly relevant, robust and real-world.
EOS is a management framework for entrepreneurial businesses and leadership teams. What is the right type of organisation; teams that are open minded; respectful; growth oriented; frustrated; and want help. They are willing to be open, honest and vulnerable with 10-250 employees.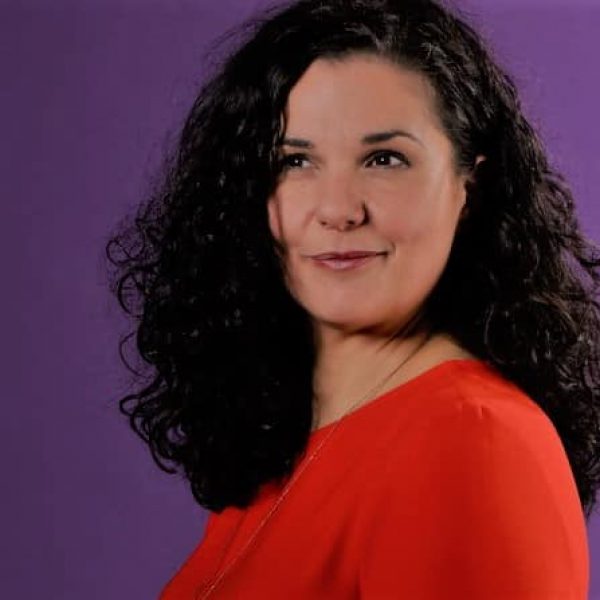 Emma Hunt
Feel Good Marketing at Vimto
Emma is Marketing Director for Nichols plc, the home of Vimto and is responsible for leading the marketing strategy across their UK, Out of Home and International divisions. She has been with the business since 2009 and heads up a team that have doubled the size of their lead brand in the last 10 years. An experienced practitioner, Emma has worked in fmcg brand marketing for the last 20 years and prior to that held a number of marketing positions client and agency side across a range of sectors including Education, Consumer Durables and Market Research.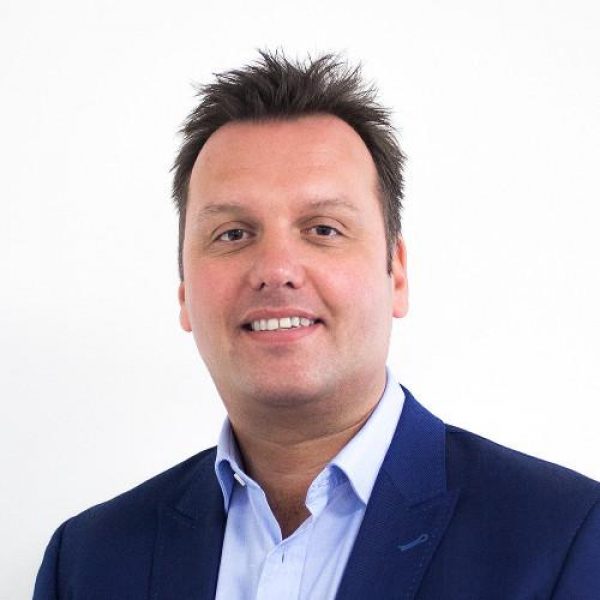 David Green
As part of the Mountain Summit experience, you'll be invited to chat to David, Managing Director, GB Group (GBG) plc. 
From its origins as a small Chester-based business with a handful of people, GBG now operates in 17 countries with over 1,200 team members. Listed on the London Stock Exchange, with a business valuation of over £1 billion, GBG is a great British success story that is helping to drive global cross-border & digital trade. 
GBG's solutions enable some of the world's most well-known brands and fast-emerging disruptors interact simply, safely and securely with their customers online. 
Find out how they became a true global player. And be inspired by David's story. You'll soon realise, anything is possible!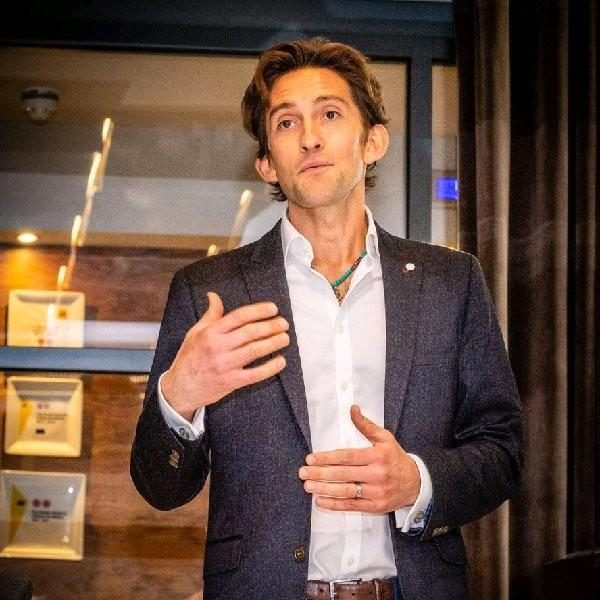 Mark Bryant
Hear Mark's amazing recovery from cancer - with professional medical treatment, and by embracing a raw and living foods diet. And how this prompted him to help other people make a positive impact on their own lives.

Mark is now on a mission to educate and energise one million families across the UK - helping them improve their health and increase their energy levels. Through his new venture, The Energise Academy.

Mark's story is a moving example of how, through extreme circumstances, you can discover your true purpose and mission in life and in business. Once you understand your purpose, you can make what you do, reflect who you are. And working suddenly becomes hugely fulfilling and rewarding.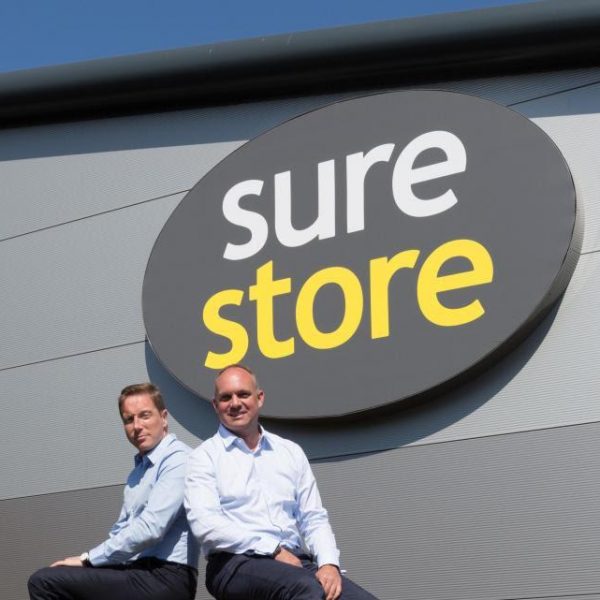 Andy Wood & Mike Wilson​
Founders of SureStore and numerous other self storage companies, Andy and Mike bring over 30 years' experience in the industry.
Join them at Mountain Summit I for an evening's fireside chat exploring how they built successful businesses, survived the financial crisis, and how they are applying their lessons learnt in the past, to inform the future of their new brand, SureStore.
You'll go to bed feeling resilient and able to get through any event life throws at you!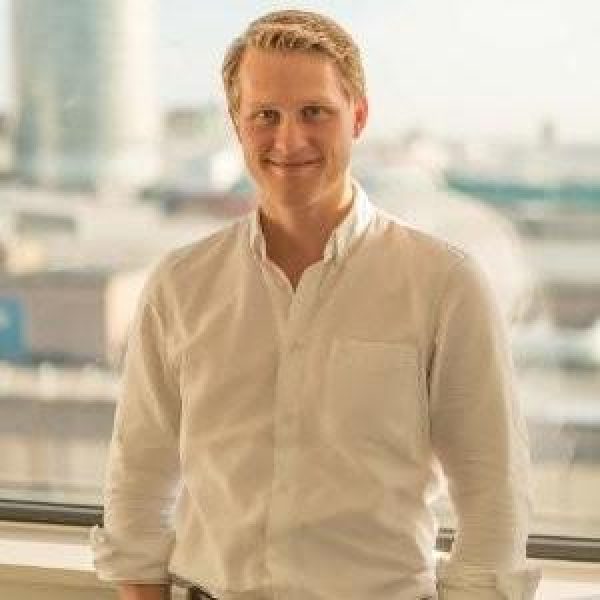 Ben Nimmo
A few years ago, Ben discovered that despite being heavily funded, American tech giants weren't doing a good job of providing social media solutions for organisations receiving huge swathes of traffic and communications. 
Using huge levels of resourcefulness and commitment to business basics, and without private equity investment, Ben has built Orlo - a company at the forefront of digital transformation with clients that include Mercedes Benz and Ocado. 
In a tech culture orientated towards funding rounds, Ben will discuss how he has focused on looking outside the 'tech bubble' and developing 'the right thing at the right time' mindset. You will learn all about how to draw on your resources, and to think differently, in this motivating session.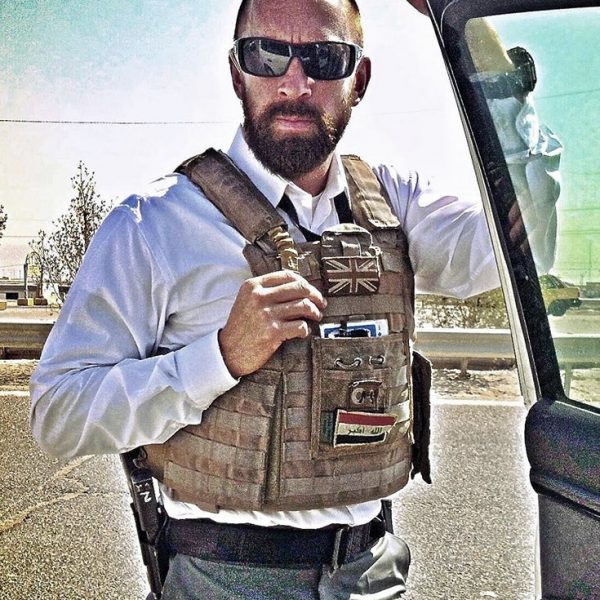 DJ Paul Geddes
Prolific DJ Paul G Geddes will help manage our energy levels throughout the experience with chilled tunes for concentration, and uplifting beats when we need a boost. Previously a Sergeant Major leading 400 men in Afghanistan, and with a degree in leadership and management under his belt, Paul will have plenty to give to this event, not only his incredible music!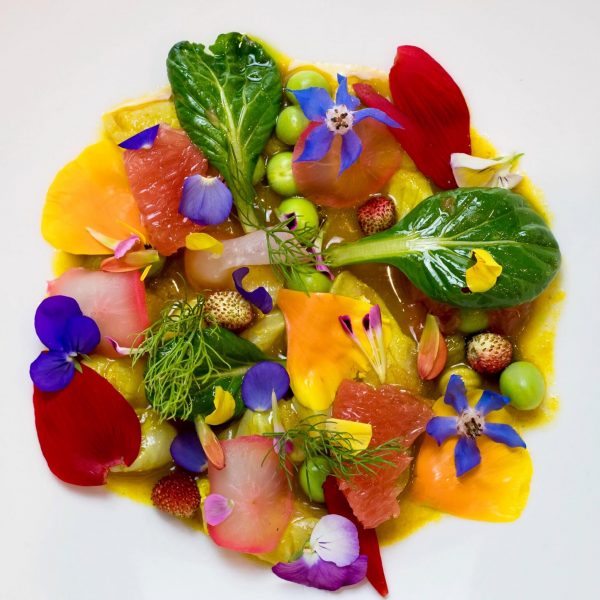 Chef's Table Food
Chef's Table is an award-winning, independent restaurant from Chester, focussing on locally sourced, seasonal produce. They will be fuelling all participants with their delicious plant-based food and botanical drinks throughout the event to keep us energised and focussed all day. Alcohol won't be available during the event – it's vital everyone is fresh and focussed so they get the most out of the experience.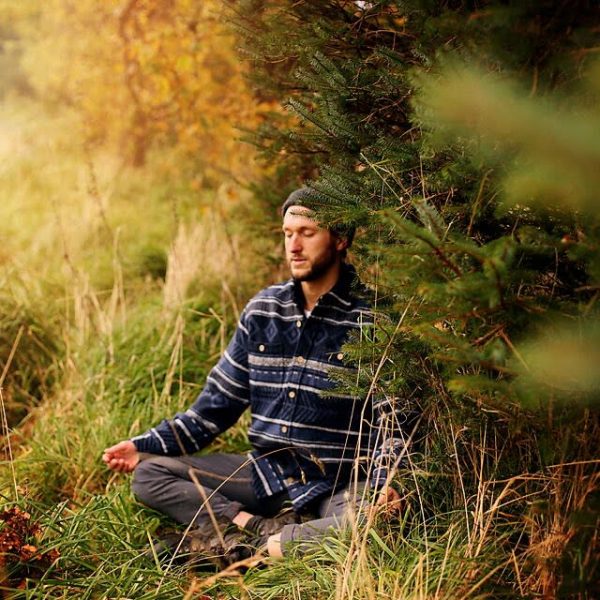 Louis Craig's Wellbeing Camp
With a background in Psychology and mindfulness, Louis develops razor-sharp focus and clarity within his clients, using meditative and holistic techniques. On Thursday morning he'll do that with you, leading a sunrise walk into the mountains, and for those who choose to a wild cold water immersion to really set up Mountain Summit attendees for the second day. This isn't your typical boring corporate event.
Nick Wood - Founder of Mountain Summit
"We live in fast changing times. The need for all us to have open, insightful dialogue about running our businesses (and ourselves) effectively, both now and through a decade of rapid change, is essential. 
It's not just about paying the bills in the next decade… It's about rapid technological change, global competition, a shortage of labour, political uncertainty, and that's even before you've thought of your marketing or invoicing.
Mountain Summit is about us collectively raising our games and our standards. It is about learning from one of the UK's leading performance coaches Matt Fowler. It's about hearing from aspirational business leaders who have built billion pound global companies. It's about creating a kit bag of strategies to use in your business. It's about a network of like-minded explorers going on the same journey by your side. 
At Mountain Summit, you will make new friends, clients, and contacts. And I promise, you will have so much fun along the way!"
Founder of Mountain Summit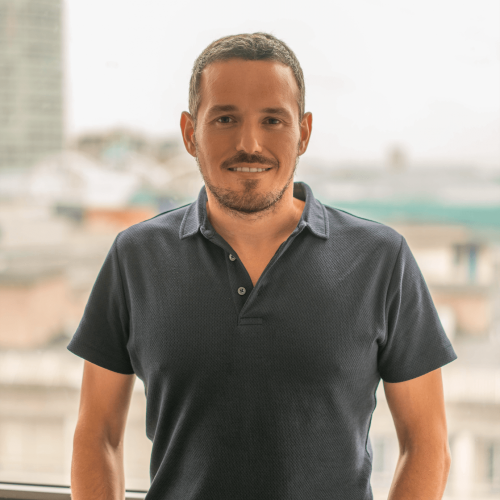 If you have any questions about the event, please send us a message and we will reply as soon as possible.
For more information and details, contact the Mountain Summit team today.