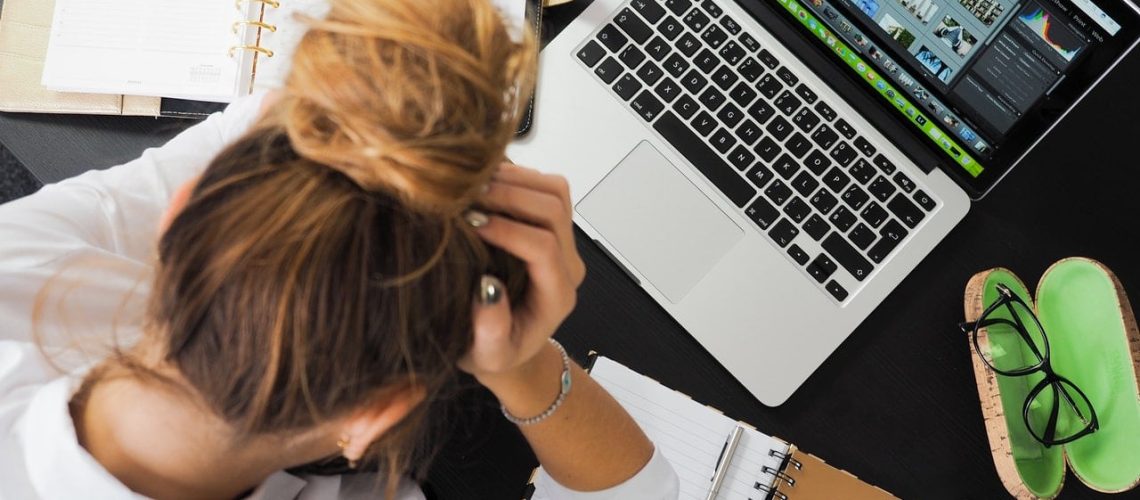 Burnt Out Business Owner to Excited Entrepreneur
Staying tuned in to your passion when running a business is crucial. If you aren't passionate about your business, how are you supposed to stay motivated? How can you inspire your workforce and encourage their motivation?
There is no denying that it's easy to slip into a mindset of feeling stuck in a routine of managing daily tasks, taking the passion out of doing what you love. But allowing yourself to be dragged down and worn out inevitably leads to feeling the dreaded 'business owner burn out'. This lack of motivation and stress leads to poor performance, which could spread throughout your team. 
Business owners are susceptible to burn out, often feeling wholly responsible for their business' performance and unwilling to give their people the freedom to be accountable for their work. It's also very lonely at the top! If you want to avoid the burn out of running a business so that you can exceed as an excited entrepreneur, continue reading this blog and you will soon learn that the burn isn't worth the scars!
The Signs of a Business Owner Burn Out
It's easy to understand why a business owner burn out happens. When you are feeling exhausted from being overworked, you instinctively retreat away from what is causing the stress. This effects productivity in your own work and your workforces, as you are their motivation. You have to enforce leadership so that they can complete work to the highest standard possible. If they are unmotivated; the standard of work will be lower, thus putting more stress on the business owner.
Are you feeling overwhelmed by your workload because of your lack of creativity and from feeling unmotivated by the things that once inspired you, resulting in you struggling to get tasks done? If you are working longer hours to make up for all of the above, then you could be experiencing business owner burn out.
Potential Health Risks
It's essential to make sure that you notice the early signs of business owner burn out mentioned above. Because, if you let things spiral, they can go much deeper than stress and lack of motivation, that's for sure! The exhaustion from feeling the pressure of your workload could have a potential impact on your mental health, and even your employees' mental health, too. Anxiety and depression are the most common mental health problems, and they can be brought on by work-related stress. 
Maintaining good mental health is crucial for everyone; however, as business owners, we have a duty of care to our workforce. That makes our mental health even more important – as we need to be able to look after those around us as well. Also, though the lifestyle and hours of being a business owner are unsociable and can lead to loneliness – there are ways around this to enforce a healthier mindset for yourself. You can eliminate these feelings by taking simple steps to fuel your love for your passion and remind you of why you love your business. 
Grounding Techniques
Remind yourself of why you started your business in the first place at least once a day – multiple times a day if you must! It is essential for you to stay motivated and engaged with your business, and also for its potential. As a business owner, your passion not only inspires you – but everyone around you as well! Remaining positive and inspired by your business ventures will encourage your employees to do so as well.
One of the more apparent solutions for coming out of a business owner burn out could be as simple as making sure that you're getting enough time off. Regular breaks and maintaining as much of a routine as possible can go a long way in ensuring that you stay motivated! 
Working from a different location can also help to fuel creativity and ensure that you stay motivated. For example, if you usually work from home, try a coffee shop. Or, if you work in an office space, try working from home or in a library. Changing your working environment and giving yourself a change of scenery can prevent you from falling into a rut. 
Regular sleep, exercise and a balanced diet can go a long way in fuelling creativity and motivation within your work, too. If you have noticed a drop in one or all of these, it could be the reason that you are feeling so burnt out. Enforcing a regular sleep pattern, regular exercise and eating well can help your creative juices flow again and make you feel ready to jump back into doing what you love the most.
What We Can Offer at Mountain Summit
So, have you taken some steps to help you get over the initial feeling of business owner burn out? Now it's time to work on your stress management skills so that you can consistently have that fire for your business and feel passionate about what you do. You can then pass this on to your workforce. 
Our leadership development experience can help you do all of this. Our program is a mindfulness leadership retreat that offers a stress management solution. We can help you with leadership, reigniting you with a passion for your business and finding your real purpose. Ultimately, this allows you to view your business in a much more positive light. We offer many corporate retreat team building activities too – which cam enforce a positive attitude within your business.
Would you like to join us at our leadership development experience in Wales to become a successful business leader? If so, click here for more information and be a part of an exclusive event with limited availability.