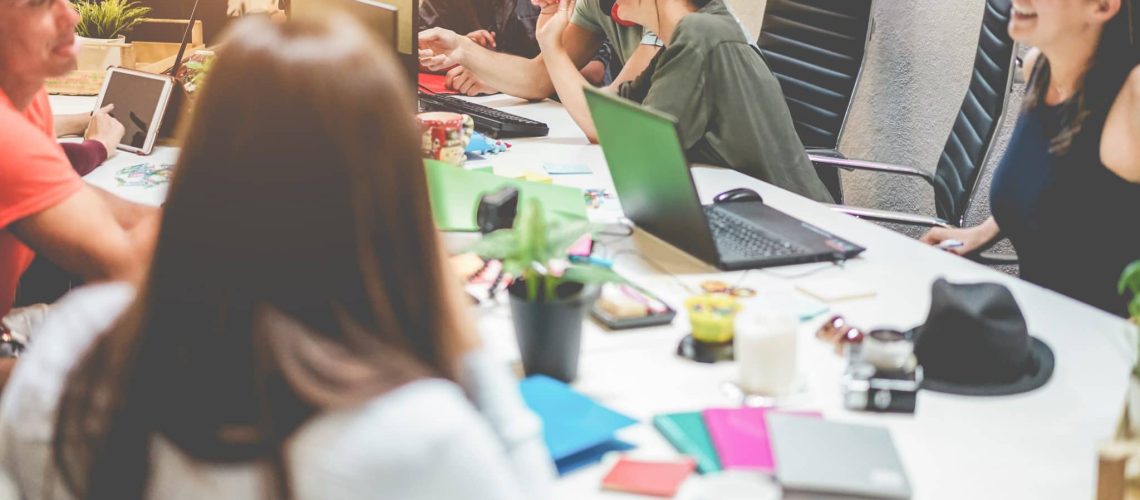 How to Manage a Millennial Workforce
Being a millennial employee feels and is entirely different from being an employee of a younger generation. If you have a millennial-centred team, you will probably notice that you treat your older-aged team members differently to the youngsters; this could be due to having more respect or relating more to the older aged workers.
Another difference between the two is the motivation, determination and expectations that you will see from both ages. This blog post is going to determine why a millennial workforce needs to be managed differently to a younger team, what steps you, as a leader, can take for your team to promote their well being and their happiness at work and it'll also give you some tips on managing your organisation as a whole. 
Why Does a Millennial Workforce Need Special Attention?
Although equality should be advocated in your workspace, sometimes it can be challenging to treat an eighteen-year-old, for instance, the same as a fifty-five-year-old. This isn't due to special attention; this is simply due to their life experience and their expectations. Younger-aged workers may be seen as more capable and motivated than an employee who has been in the same role for many years.
"64% of millennials want to be recognised for personal accomplishments and milestones that they have achieved at work." – As most millennials have been dedicated workers for the businesses they have worked for over the years, it is no wonder that they expect a certain level of respect and gratitude for their loyalty and hard work. The only issue is, companies who turn over their management can make these expectations a lot less realistic, especially if their new boss is from a younger generation. This, unfortunately, leads millennials into feeling under-appreciated and very unhappy. 
Another reason employers may have a turnover of staff regularly, from millennials to workers of a younger age, is due to the older generation feeling like they aren't as well-equipped or up to the standards of newer employees or that they don't feel like they are doing a worthwhile job.
How to Manage Your Millennial Team
First things first, make a change in your working environment; as a leader, you need to ensure that every member of your team is happy. Personal meetings, development plans and giving employees, especially millennial, more responsibility in your workplace can defer from them becoming bored, and not having any challenges to work through. 
Also, just showing your gratification towards millennial workers can prove to them that they aren't in a meaningless job and that they are making a difference to the business. 
How Mountain Summit Can Help
In terms of you becoming a leader that your employees look up to, and one that makes a good impression on their team, our mindfulness and leadership retreat may be the ideal event for you. This corporate event allows you to gain headspace so that you're left with clarity and motivation in making your business a happy, hard-working space, again. 
Our leadership retreat promotes self-discovery. As business leaders, it's easy to be clouded with your success and your business's performance, and often, your team of employees can be forgotten about and unappreciated. As one of the most significant business events in Wales, we make it our mission to give you an opportunity to discover your role as a leader, and on ways of improving the well being and ethos of your business. 
Do you want to be a leader that your employees respect and admire? Our leadership development program combines outdoor, team building activities with motivational speakers and talks that can give you a different perspective on your business and what you want to accomplish, moving forward. 
Check out our website to find out more about our company and to become a participant in an executive retreat that can re-shape you into an exceptional superior.