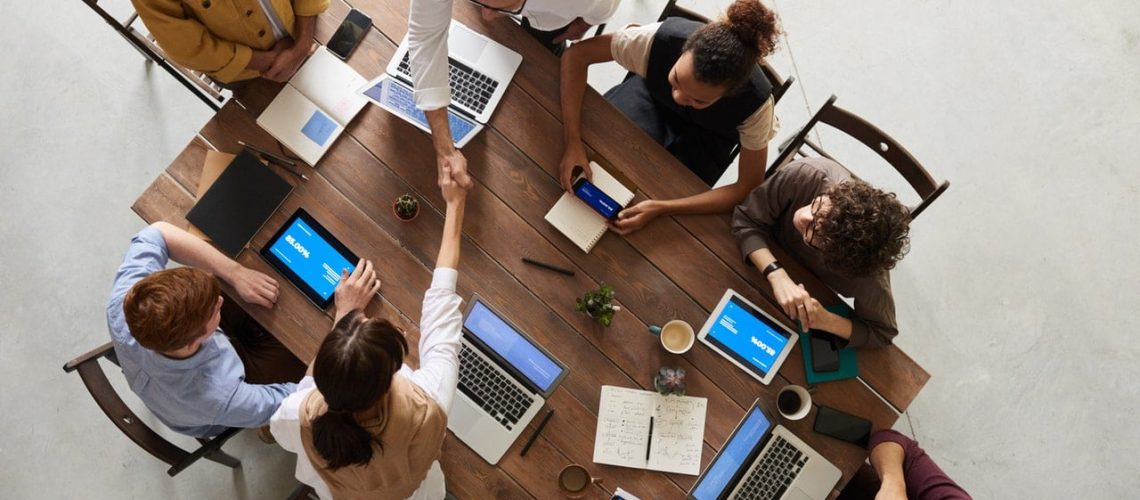 5 Ways to Be a Leader – Not a Manager
We should aspire to be leaders in the workplace – not just managers. Let's think about the words 'leader' and 'manager' themselves. A manager controls someone or something, and they manage the team in everything from what projects they work on to what area of a department they work in. A leader is someone who leads a group or organisation; insinuating more creative freedom for employees in their work – rather than telling them what to do and how to do it, they allow employees to have more control over their projects.
But this isn't just how one becomes a leader and not a manager; there are many other ways that they can enhance their skills to be the best leading body possible in their company. Keep reading for top tips on how you can be a successful leader and not a manager in your workplace, and guide your employees to success. With the right knowledge, skills and personal growth, you can see real change in yourself, as well as your employees.
Focus on Creating a Team – Not Hiring Employees
If you want to be a great leader then you need a team – not just a group of employees. If you hire people without looking at the overall picture of how they will fit into your team, then you risk creating a team which doesn't work well together. You want each employee to have their own personal skills, as well as be able to work effectively with others.
Teams make it easier for employees to look for support when working on projects and meeting deadlines. They create a happier workplace for your employees and can encourage each other to be more productive.
In a World Leadership Survey by the Centre for Creative Leadership, it was found that organisations are looking for leaders who are collaborative, inclusive and team-orientated. So, if you want your business to recognise you as a positive, successful leader, then you need to make sure that you have a team which works well behind you.
Always Over-Accomplish
If you want to be a leader and not a manager then you always need to be looking for ways to improve. One way to do this is to excel in your current role to be noticed by your superiors. This way, you can take on more projects and gain more qualifications and skills needed to keep climbing up your career ladder.
If you're the sole-runner of your business by being a freelancer or entrepreneur, this may be second nature to you. But, by always excelling yourself and your business, you will begin to reap the benefits up against your competitors, as well as grow your business further if you wish.
Make sure that you're always aware of changes within your industry so that you can prepare for them and implement necessary changes within your team. This will help your superiors see you as an excellent leader, going above and beyond to ensure the success of your team is always met. Always be eager to learn and do more than just what's stated in your job description.
Seek Feedback From Others
Ask those around you for corrective feedback on your leadership skills. You want to be the best version of yourself in your working environment, so ask everyone from your superiors to your team to give constructive feedback regularly. Sometimes taking criticism can be hard as we don't like to hear negatives about ourselves but your career growth and leadership skills will develop significantly as a result of listening to this feedback.
Treat Employees Compassionately
If you want to be an effective leader, and go beyond the reach of a mere manager, then you need to have compassion. This means understanding your team and treating them with the respect that you'd expect them to treat customers with. Showing employees that they are cared for is integral to making them feel welcome in the workplace and happy to support you in reaching business goals.
Good leaders should express genuine care and concern for the members of their team, verbally and nonverbally. Think of ways that you can show your team that you care for their wellbeing and mental health. You can get them to enjoy their work more by ordering takeaway once a month for lunch or relaxing the dress code on certain days. Also providing them with the means to talk about their mental health and concerns whether that is with HR or a therapist will benefit them, and the team on a whole, greatly.
Commit Yourself to Personal Growth
Personal growth is vital to developing the necessary skills to take you from being a manager to a leader. Personal growth is the development of your intellect, emotions, mental and physical health. You need to show your commitment to personal growth if you want to stand out as a leader.
Always look for ways to learn more about the industry, ways to maintain a healthy mental state and keep your body in tip-top shape. All of these will ensure that you're at peak position to lead a team and continue climbing the career ladder. You need to be able to emotionally connect with employees and coworkers, make contributions to the industry as well as seek support for your mental health if you want to be a leader – not a manager.
Explore the rest of our website today to learn more about Mountain Summit and the amazing personal development experience that we host. We can help you become a leader – not just a manager – and lead your team and business to success with expertly-led talks on improvement and growth as a business leader, as well as networking alongside likeminded individuals who can share their advice with you, too.