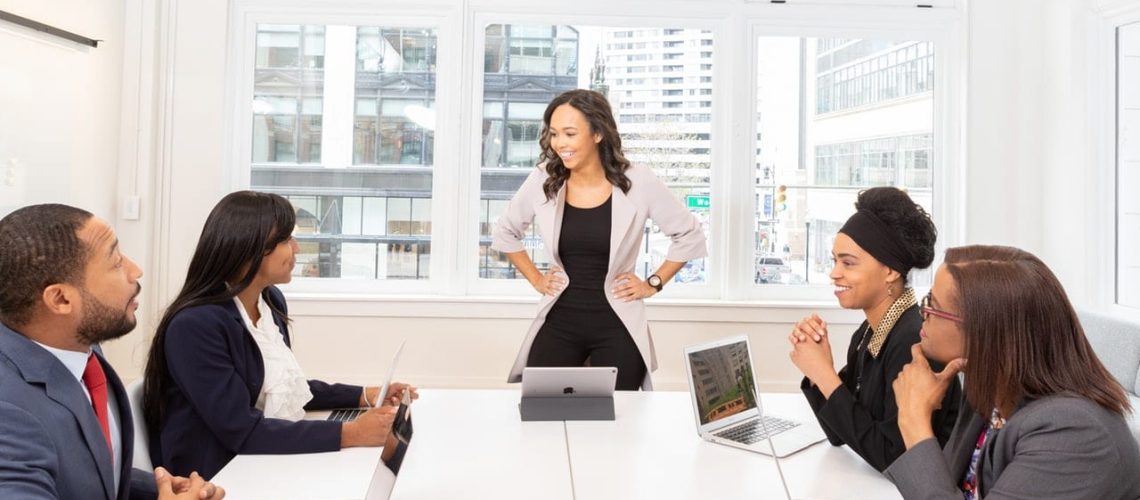 Why is Focus Important in Leadership
If you want your business to succeed in the new year then you need to make sure that you're focused and achieving your goals for 2020. Staying focused might seem easy, but do you have the resilience to prioritise well? Even though you want your business to do well and succeed, you'll need more than just determination to reach that end goal. As a leader, you need to ensure that your employees are mentally prepared for work, are gaining small successes along the way and are all aware of your future plan.
Business goals are part of the future vision and mission of your company to be bigger and better than each previous year. You need to have a clear plan for you and your employees if you want them to support your journey and help your business reach its end goal.
Please keep reading for our top three leadership tips on how you can remain focused and achieve your goals as a company. With teamwork and communication between yourself as the leader and your employees, you should be able to reach and surpass every goal that you set in 2020.
The Importance of Breaks From Work
If you want to improve on your focus, as well as your employees', you need to refresh their minds, and set boundaries. Overworking can negatively impact focus, productivity, mental and even physical health. Those who overworked were 33% more likely to suffer a stroke, compared to those who worked 35-49 hours per week. People who worked 55 hours a week also increased their risk of a heart attack by 13%.
That's a terrifying thought, right? By giving your team strict guidelines for their working patterns, you won't only be looking after their focus, but their wellbeing too. Your team need regular time off to keep themselves healthy and happy. They need their evenings to wind down from work and switch off their brains, as well as holidays to give them a breather, and to refresh their mind so that they can continue working at the best of their abilities. 
People can think with more creativity and reach and surpass goals with regular breaks. For instance, sometimes it's best to put a project down before coming back to it with fresh eyes to pick up on any mistakes or create more engaging content and solutions for it. 
Make sure your employees are working the appropriate hours and getting holidays which suit their needs as well as yours, and that you're compassionate when it comes to sick days or last-minute emergencies. People will put more effort into a job in which they feel appreciated in than at a place where they are reprimanded continuously.
If you're an entrepreneur or freelancer, giving yourself breaks might not be a priority because you want to get the most out of your working days when knowing that all of your hard work is going to pay the bills and develop on your business. Breaks are even more important because of these reasons; by giving yourself breaks, you won't burn out or cause yourself unneeded stress, especially as you're essentially the only person, if not, the main person running your company. Stress, as you may already know, can cause detrimental damage to your wellbeing, thus your business. 
Small Successes Reach Big Goals
If you want to focus as a business and reach your end goals, you need to be realistic. You might want to shoot for the stars and reach the end goal in the first couple of months of 2020, but you need to think about the process of how you will get to that point. Setting yourself small goals will help you achieve more, as well as give you confidence that you're on the right path to your final product. 
There are many small goals that you can set yourself throughout a business year to achieve; for example, think about how you can improve on your customer service. Customer service is essential for handling complaints, getting great reviews and improving your contact and communication with consumers. Set a goal focusing on making your customer services even better, whether that's improving response time or accumulating more positive feedback from consumers you've been in contact with.
Alternatively, if you haven't produced new content or products in a while, why not set short term goals to gain inspiration and develop new ideas. In your free time, visit museums and showcases to take inspiration for new products from the past, present and future existing ones in the industry.
Plan for the Future of Your Business
You might have a clear vision of what your end goal is for 2020, but you need an idea of the far future too if you are to continue to succeed. When you have a clear idea of where the business is going long-term then you can set annual goals which are in turn, small stepping stones towards a five-year or ten-year plan for your company. This will help increase revenue, decrease costs and boost consumer awareness.
With the right plan in place, combined with the leadership tips above, you can take a business from small to established within five or ten years. You need determination and focus if you're to achieve all of the goals that you set, but also an understanding of where you want to be in the far future. Things won't happen quickly and easily, so make sure that as the leader, you have the right mindset to inspire your employees.
Explore the rest of our website to learn more about Mountain Summit and why focus is important in leadership. You need to have a clear vision of the future ahead if you want to keep your team focused and reach all of your long-term and short-term goals. By attending our leadership development experience, we can support your personal and professional development so that you can lead your team to success.